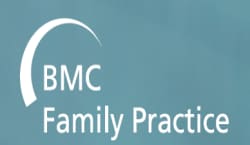 "Healthcare providers play a critical role in facilitating patient access to medical cannabis. However, previous surveys suggest only a minority of providers believe that medical cannabis confers benefits to patients. Significant new knowledge about the potential benefits and harms of medical cannabis has recently emerged. Understanding current attitudes and beliefs of providers may provide insight into the ongoing challenges they face as states expand access to medical cannabis.
METHODS:
We conducted an electronic survey of primary care providers in a large Minnesota-based healthcare system between January 23 and February 5, 2018. We obtained information about provider characteristics, attitudes and beliefs about medical cannabis, provider comfort level in answering patient questions about medical cannabis, and whether providers were interested in receiving additional education.
RESULTS:
Sixty-two providers completed the survey (response rate 31%; 62/199). Seventy-six percent of respondents were physicians and the average age was 46.3 years. A majority of providers believed ("strongly agree" or "somewhat agree") that medical cannabis was a legitimate medical therapy (58.1%) and 38.7% believed that providers should be offering to patients for managing medical conditions. A majority (> 50%) of providers believed that medical cannabis was helpful for treating the qualifying medical conditions of cancer, terminal illness, and intractable pain. A majority of providers did not know if medical cannabis was effective for managing nearly one-half of the other state designated qualifying medical conditions. Few believed that medical cannabis improved quality of life domains. Over one-third of providers believed that medical cannabis interacted with medical therapies. One-half of providers were not ready to or did not want to answer patient questions about medical cannabis, and the majority of providers wanted to learn more about it.
CONCLUSIONS:
Healthcare providers generally believe that medical cannabis is a legitimate medical therapy. Provider knowledge gaps about the effectiveness of medical cannabis for state designated qualifying conditions need to be addressed, and accurate information about the potential for drug interactions needs to be disseminated to address provider concerns. Clinical trial data about how medical cannabis improves patient quality of life domains is desperately needed as this information can impact clinical decision-making."
https://www.ncbi.nlm.nih.gov/pubmed/30669979
https://bmcfampract.biomedcentral.com/articles/10.1186/s12875-019-0906-y