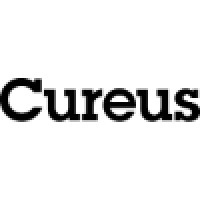 "Cannabis use in the management of musculoskeletal diseases has gained advocacy since several states have legalized its recreational use.
Cannabidiol (CBD), a commercially available, non-neurotropic marijuana constituent, has shown promise in arthritic animal models by attenuating pro-inflammatory immune responses. Additional research has demonstrated the benefit of CBD in decreasing the endogenous pain response in mice subjected to acute arthritic conditions, and further studies have highlighted improved fracture healing following CBD use in murine mid-femoral fractures.
However, there is a lack of high-quality, novel research investigating the use of CBD in human musculoskeletal diseases aside from anecdotal accounts and retrospective reviews, perhaps due to legal ramifications limiting the enrollment of patients. The purpose of this review article is to highlight the extent of current research on CBD and its biochemical and pharmacologic efficacy in the treatment of joint disease, as well as the evidence for use of CBD and cannabis in patients undergoing joint arthroplasty.
Based on available literature relying on retrospective data and case reports, it is challenging to propose a recommendation for CBD use in perioperative pain management. Additionally, a number of CBD products currently available as supplements with different methods of administration, and it is important to remember that these products are non-pharmaceuticals. However, given the increased social relevance of CBD and cannabis-based medicines, future, prospective controlled studies evaluating their efficacy are needed."
https://www.ncbi.nlm.nih.gov/pubmed/32328386
https://www.cureus.com/articles/28249-cannabidiol-a-brief-review-of-its-therapeutic-and-pharmacologic-efficacy-in-the-management-of-joint-disease