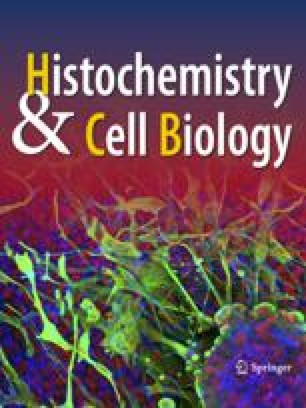 "A growing body of literature indicates that activation of cannabinoid receptors may exert beneficial effects on gastrointestinal inflammation and visceral hypersensitivity.
The present study aimed to immunohistochemically investigate the distribution of the canonical cannabinoid receptors CB1 (CB1R) and CB2 (CB2R) and the putative cannabinoid receptors G protein-coupled receptor 55 (GPR55), nuclear peroxisome proliferator-activated receptor alpha (PPARα), transient receptor potential ankyrin 1 (TRPA1), and serotonin receptor 5-HT1a 5-HT1aR) in tissue samples of the gastrointestinal tract of the cat.
CB1R-immunoreactivity (CB1R-IR) was observed in gastric epithelial cells, intestinal enteroendocrine cells (EECs) and goblet cells, lamina propria mast cells (MCs), and enteric neurons. CB2R-IR was expressed by EECs, enterocytes, and macrophages. GPR55-IR was expressed by EECs, macrophages, immunocytes, and MP neurons. PPARα-IR was expressed by immunocytes, smooth muscle cells, and enteroglial cells. TRPA1-IR was expressed by enteric neurons and intestinal goblet cells. 5-HT1a receptor-IR was expressed by gastrointestinal epithelial cells and gastric smooth muscle cells.
Cannabinoid receptors showed a wide distribution in the feline gastrointestinal tract layers. Although not yet confirmed/supported by functional evidences, the present research might represent an anatomical substrate potentially useful to support, in feline species, the therapeutic use of cannabinoids during gastrointestinal inflammatory diseases."