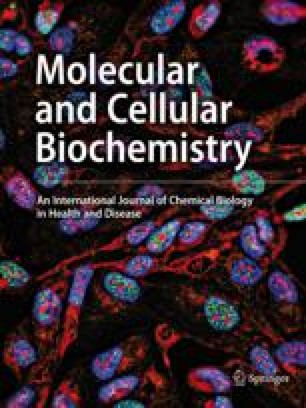 "Chronic ethanol abuse can lead to harmful consequences for the heart, resulting in systolic dysfunction, variability in the heart rate, arrhythmia, and cardiac remodelling. However, the precise molecular mechanism responsible for ethanol-induced cardiomyopathy is poorly understood. In this regard, the present study aimed to describe the RIP1/RIP3/MLKL-mediated necroptotic cell death that may be involved in ethanol-induced cardiomyopathy and characterize CBR-mediated effects on the signalling pathway and myocardial injury.
We performed an ethanol vapour administration experiment to analyse the effects of ethanol on cardiac structure and function in male C57BL/6J mice. Ethanol induced a significant decline in the cardiac structure and function, as evidenced by a decline in ejection fraction and fractional shortening, and an increase in serum Creatine Kinase levels, myocardial collagen content, and inflammatory reaction. Furthermore, ethanol also upregulated the expression levels of necroptosis-related markers such as p-RIP1, p-RIP3, and p-MLKL in the myocardium. Nec-1 treatment exerted significant cardioprotective effects by salvaging the heart tissue, improving the cardiac function, and mitigating inflammation and necroptosis.
In addition, ethanol abuse caused an imbalance in the endocannabinoid system and regulated two cannabinoid receptors (CB1R and CB2R) in the myocardium. Treatment with selective CB2R agonists, JWH-133 or AM1241, markedly improved the cardiac dysfunction and reduced the ethanol-induced necroptosis in the myocardium.
Altogether, our data provide evidence that ethanol abuse-induced cardiotoxicity can possibly be attributed to the RIP1/RIP3/MLKL-mediated necroptosis. Moreover, pharmacological activation of CB2R may represent a new cardioprotective strategy against ethanol-induced cardiotoxicity."
https://pubmed.ncbi.nlm.nih.gov/32681290/
https://link.springer.com/article/10.1007%2Fs11010-020-03828-1