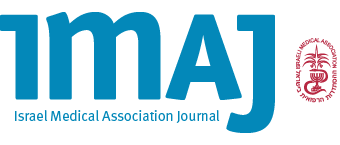 "Cannabis has been used in folk medicine to alleviate pain, depression, amenorrhea, inflammation and numerous other medical conditions. In cancer patients specifically, cannabinoids are well known to exert palliative effects; their best-established use is the inhibition of chemotherapy-induced nausea and vomiting, but they are applied also to alleviate pain, stimulate appetite, and attenuate wasting. More recently, cannabinoids have gained special attention for their role in cancer cell proliferation and death.
Anti-cancer efficacy of cannabinoids:
The ability of cannabinoids to reduce tumor growth was reported for the first time by Munson et al. in 1975. They showed by in vitro and in vivo experiments that several phytocannabinoids, including THC, decreased Lewis lung adenocarcinoma proliferation in a dose-dependent manner. Nevertheless, it was not until the 2000s that the interest in these compounds as anti-cancer agents was renewed, predominantly due to the work of Guzman in gliomas, and the demonstration of cannabinoids' anti-cancer effects on various types of tumors. The anti-tumorigenic effect of the endo- and phytocannabinoids was demonstrated in several in vitro and in vivo models of a wide variety of adult tumors including glioma, prostate, breast, leukemia, lymphoma, pancreas, melanoma, thyroid, colorectal and hepatocellular carcinoma tumors.
Given our positive results, we suggest that non-THC cannabinoids such as CBD might provide a basis for the development of novel therapeutic strategies without the typical psychotropic effects of THC that limit its use in pediatric patients.
Overall, the cannabinoids, and specifically the non-psychoactive CBD, may show future promise in the treatment of cancer"
https://www.ima.org.il/FilesUpload/IMAJ/0/228/114216.pdf
https://www.ima.org.il/imaj/ViewArticle.aspx?aId=4044