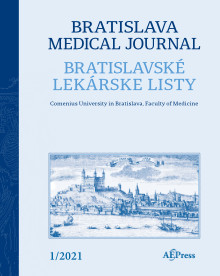 "Objective: Cancer ranks first among the causes of morbidity and mortality all over the world, and it is expected to continue to be the main cause of death in the coming years. Therefore, new molecular targets and therapeutic strategies are urgently needed. In many cases, some reports show increased levels of endocannabinoids and their receptors in cancer, a condition often associated with tumour aggressiveness. Recent studies have suggested that cannabinoid-1/2 receptors contribute to tumour growth in a variety of cancers, including pancreatic, colon, prostate, and breast cancer. Understanding how cannabinoids can regulate key cellular processes involved in tumorigenesis, such as: cell proliferation and cell death, is crucial to improving existing and new therapeutic approaches for the cancer patients. The present study was aimed to characterize the in-vitro effect of L-759633 (a selective CB2 receptor agonist), ACPA (a selective CB1 receptor agonist) and ACEA (a selective CB1 receptor agonist) on the cell proliferation, clonogenicity, and apoptosis in pancreatic (PANC1) and breast (MDA-MB-231) cancer cells.
Methods: The viability and/or proliferation of cells were detected by MTS assay. A clonogenic survival assay was used to detect the ability of a single cell to grow into a colony. Apoptosis was determined with Annexin V staining (Annexin V-FITC/PI test) and by analyzing the expression of Bcl-2-associated X protein (Bax) and B-cell lymphoma 2 (Bcl-2).
Results: We found that selective CB1/2 agonists suppressed cell proliferation, clonogenicity and induced proapoptotic function in human PANC1 pancreatic and MDA-MB-231 breast cancer cells. Based on our findings, these agonists led to the inhibition of both cell viability and clonogenic growth in a dose dependent manner. CB1/2 agonists were observed to induce intrinsic apoptotic pathway by upregulating Bax, while downregulating Bcl-2 expression levels.
Conclusion: Our data suggests that CB1/2 agonists have the therapeutic potential through the inhibition of survival of human PANC1 pancreatic and MDA-MB-231 breast cancer cells and also might be linked with further cellular mechanisms for the prevention."
https://pubmed.ncbi.nlm.nih.gov/36254639/
http://www.elis.sk/index.php?page=shop.product_details&flypage=flypage.tpl&product_id=7812&category_id=179&option=com_virtuemart&vmcchk=1&Itemid=1
"Analysis of Anti-Cancer and Anti-Inflammatory Properties of 25 High-THC Cannabis Extracts"