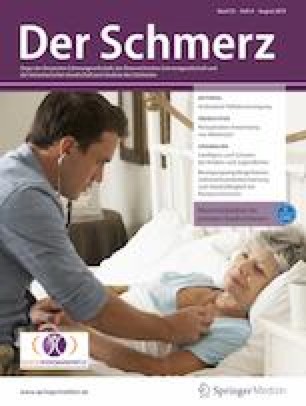 "Geriatric patients often suffer from a long history of pain and have a limited life expectancy.
Cannabinoid receptor agonists like dronabinol may be an effective, low-risk treatment option for geriatric patients with chronic pain.
OBJECTIVES:
The effectiveness and side effects of dronabinol therapy in geriatric patients are analyzed. The effects of the approval requirement are presented.
RESULTS:
By using dronabinol, 21 of the 40 geriatric patients (52.5%) achieved pain relief of more than 30%, 10% of the patients of more than 50%. On average, about four symptoms or side effects related to previous treatment were positively influenced. 26% of patients reported side effects. The rejection rates on the part of the health insurances were 38.7% (group A) and 10.3% (group B).
CONCLUSIONS:
This study is one of the few analyses of the use of Dronabinol in geriatric patients. We show that cannabis-based drugs (in this case dronabinol) are an effective, low-risk treatment option that should be considered early in therapy. Regarding the indication spectrum, further clinical studies and an approval-free test phase are necessary."
https://www.ncbi.nlm.nih.gov/pubmed/31473816
https://link.springer.com/article/10.1007%2Fs00482-019-00408-1