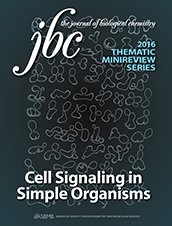 "This study has implications for developing new therapeutics for the treatment of cancer, pain, and metabolic disorders.
GPR55 is activated by l-α-lysophosphatidylinositol (LPI) but also by certain cannabinoids.
In this study, we investigated the GPR55 pharmacology of various cannabinoids, including analogues of the CB1 receptor antagonist Rimonabant®, CB2 receptor agonists, and Cannabis sativa constituents.
Here, we show that CB1 receptor antagonists can act both as agonists alone and as inhibitors of LPI signaling under the same assay conditions. This study clarifies the controversy surrounding the GPR55-mediated actions of SR141716A; some reports indicate the compound to be an agonist and some report antagonism. In contrast, we report that the CB2 ligand GW405833 behaves as a partial agonist of GPR55 alone and enhances LPI signaling. GPR55 has been implicated in pain transmission, and thus our results suggest that this receptor may be responsible for some of the antinociceptive actions of certain CB2 receptor ligands.
Here, we report that the little investigated cannabis constituents CBDV, CBGA, and CBGV are potent inhibitors of LPI-induced GPR55 signaling.
The phytocannabinoids Δ9-tetrahydrocannabivarin, cannabidivarin, and cannabigerovarin are also potent inhibitors of LPI.
Our findings also suggest that GPR55 may be a new pharmacological target for the following C. sativa constituents: Δ9-THCV, CBDV, CBGA, and CBGV.
These Cannabis sativa constituents may represent novel therapeutics targeting GPR55."  http://www.ncbi.nlm.nih.gov/pmc/articles/PMC3249141/
"Lysophosphatidylinositol (LPI) is a bioactive lipid generated by phospholipase A2 which is believed to play an important role in several diseases."  http://www.ncbi.nlm.nih.gov/pubmed/22285325
 "The putative cannabinoid receptor GPR55 promotes cancer cell proliferation.  In this issue of Oncogene, two groups demonstrated that GPR55 is expressed in various cancer types in an aggressiveness-related manner, suggesting a novel cancer biomarker and a potential therapeutic target."
 http://www.ncbi.nlm.nih.gov/pubmed/21057532
"The orphan G protein-coupled receptor GPR55 promotes cancer cell proliferation via ERK. These findings reveal the importance of GPR55 in human cancer, and suggest that it could constitute a new biomarker and therapeutic target in oncology."
http://www.ncbi.nlm.nih.gov/pubmed/20818416
"The putative cannabinoid receptor GPR55 defines a novel autocrine loop in cancer cell proliferation. These findings may have important implications for LPI as a novel cancer biomarker and for its receptor GPR55 as a potential therapeutic target."  
http://www.ncbi.nlm.nih.gov/pubmed/20838378